Covid-19
We regret that all Events and Groups are cancelled at the present time due to the pandemic.
We hope to resume these as soon as possible.
No event found!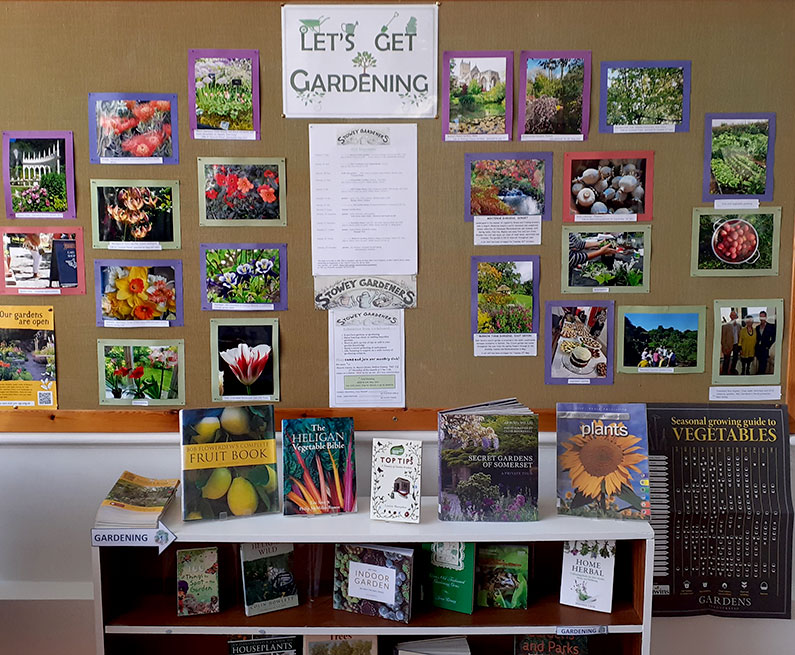 Stowey Gardeners have created a visual display to encourage more of us to get gardening.
They are a local group that meets regularly to discuss all aspects of gardening and plants they also arrange group visits to gardens of merit.
Monthly Weekly Daily List Tile
Events for May
1st
No Events
Events for May
2nd
No Events
Events for May
3rd
No Events
Events for May
4th
No Events
Events for May
5th
No Events
Events for May
6th
No Events
Events for May
7th
No Events
Events for May
8th
10:00 am - 12:00 pm
Events for May
9th
No Events
Events for May
10th
No Events
Events for May
11th
No Events
Events for May
12th
No Events
Events for May
13th
No Events
Events for May
14th
No Events
Events for May
15th
10:00 am - 12:00 pm
Events for May
16th
No Events
Events for May
17th
No Events
Events for May
18th
No Events
Events for May
19th
No Events
Events for May
20th
No Events
Events for May
21st
No Events
Events for May
22nd
No Events
Events for May
23rd
No Events
Events for May
24th
No Events
Events for May
25th
No Events
Events for May
26th
No Events
Events for May
27th
No Events
Events for May
28th
No Events
Events for May
29th
10:00 am - 12:00 pm
Events for May
30th
No Events
Events for May
31st
No Events