The History of The
Thomas Poole Library
The Beginnings
In 1812 the building, currently occupied by a Library, was erected as the village free school. It was built at the expense of Thomas Poole on his own tannery land.
In 1813 a day school was opened which soon had 118 children with two teachers. Subscriptions and fees maintained the school. In 1826 the school taught reading, writing, and arithmetic to 130 children including some from neighbouring parishes, and by 1835 there was a separate infant school.
The school was united with the National Society by 1847, when there were three separate buildings, though only two paid teachers, with 112 children attending daily. There were 55 children and 38 infants on the register in 1903, though by 1912 numbers were falling. An evening school was begun in 1917 and, in 1925 an extension provided accommodation for a total of 130 children.
In 1979 a new school was built among new houses west of the village, and the old schoolroom became a public library, museum, and exhibition centre in 1980.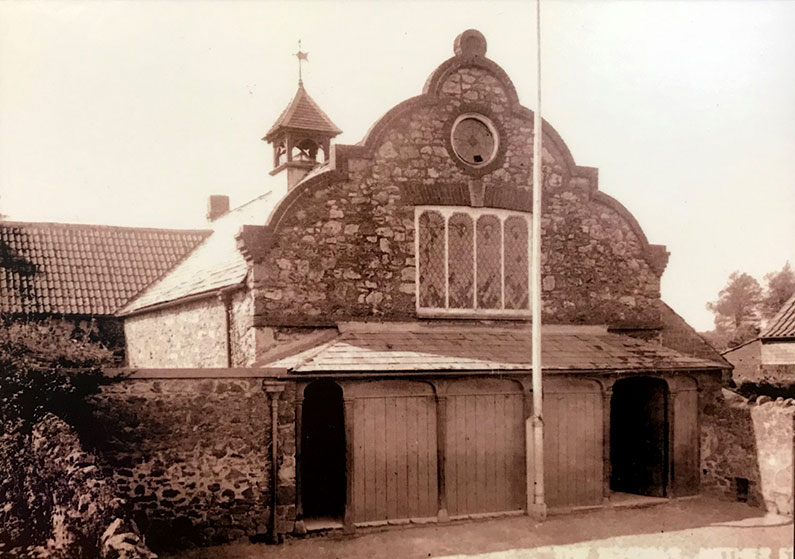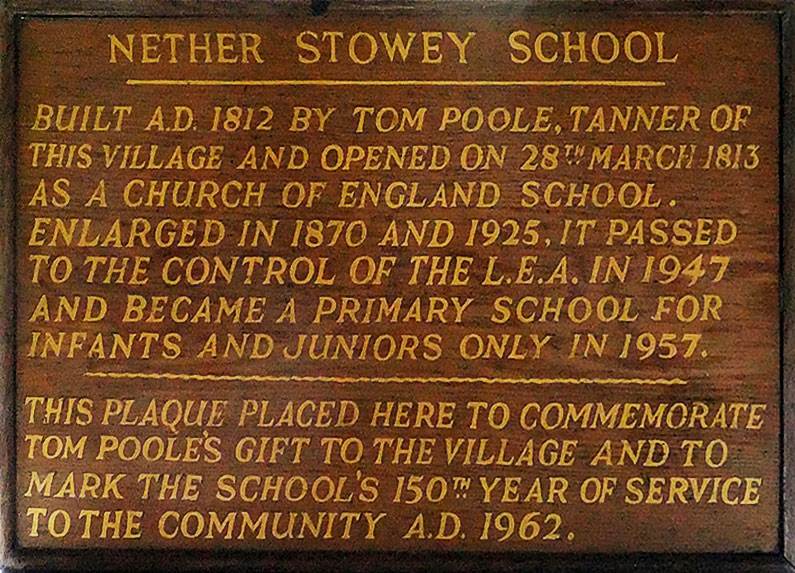 Old School photographs from Nether Stowey School
Old exercise book from Nether Stowey School
Library memories from Mrs Langford.
Initially, there was a box of books that a Miss Palmer would manage once a week, at the Scout Hut now the Village Hall and books could be borrowed and returned from there.

&nbsp

Miss Palmer, who lived in Castle Street, was the librarian in the room that was rented from Little's until I took over in 1970.

&nbsp

When the lease was up, Mrs Stevens from the Library Service negotiated a new lease from the SCC in 1980 to use rooms in the school, as by then the new school had been built. The backroom became a small museum of Early Childhood and held some of the old school desks and equipment as well as other items. The Quantock Rangers also used rooms in the old school as their headquarters; there was also an Information Centre there. The Quantock Rangers left to go to Broomfield, and the library expanded to use all the rooms.

&nbsp

After nearly 38 years, I retired, and Jane became our librarian, followed by Sarah-Jane.

&nbsp

Many older residents will remember being school children in the building and the last Headmaster there, Dennis Williams.

&nbsp

Fond memories.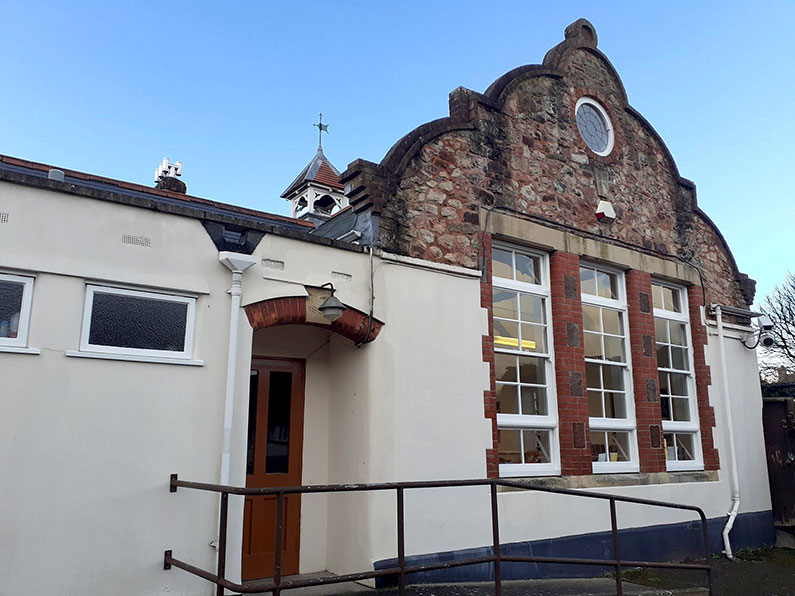 Recent Developments
Nether Stowey Library was threatened with closure in 2011. A Steering Committee was formed to look into the viability of the village managing the library as a community-run library in partnership with Somerset Library Service. A Judicial Review stopped all library closures in Somerset at that time. In 2018 following a public consultation, the County Council decided to close the library.
 A public meeting was held Nov 2018 with overwhelming support for a community library partnership. The Thomas Poole Library Nether Stowey was registered as a Charitable Incorporated Organisation (CIO)  in Dec 2018 and a community library partnership signed in March 2019 with a lease for the building signed for 25 years at a peppercorn rent. Over 90 volunteers signed up to run the library on a rota basis.
Thanks are due to the Parish Council and Somerset Library Service for their continuing co-operation and assistance.
Your Old Photographs.
Can you help us put together a pictorial record of Thomas Poole, the school and Library?
We are looking for old photographs Of the building – as a School or Library.
Old school photographs, pupils, teachers formal or informal.
Old photos and documents of Thomas Poole.
Please contact us if you have anything you think might be of interest. Contact Details
The Present
The Library has since reinvented itself and is moving forward. It now has a strong base of supporters, volunteers and members who love the Library.
It is now growing the range of services it can offer and has a broader base of users.
Many other activities are also taking place in the building, such as Storytelling for Children, Talks and Presentations, Play Reading, Knit and Knatter, Ancestry Research, Monthly Book Sales, and so much more.
The present is good, and the future looks even better.
The Future
The Trustees envisage the Library will become a social and cultural hub for Nether Stowey and all outlying villages.
Plans are afoot to develop the Library as a Heritage Centre with particular reference to Samuel Taylor Coleridge and his friends. In addition, it will be an Environmental Interpretation Centre for the Quantock Hills raising awareness of environmental issues and conservation, linked with AONB.
It is hoped that the Library will be a focus for local tourism.