Sian Stafford
Events and PR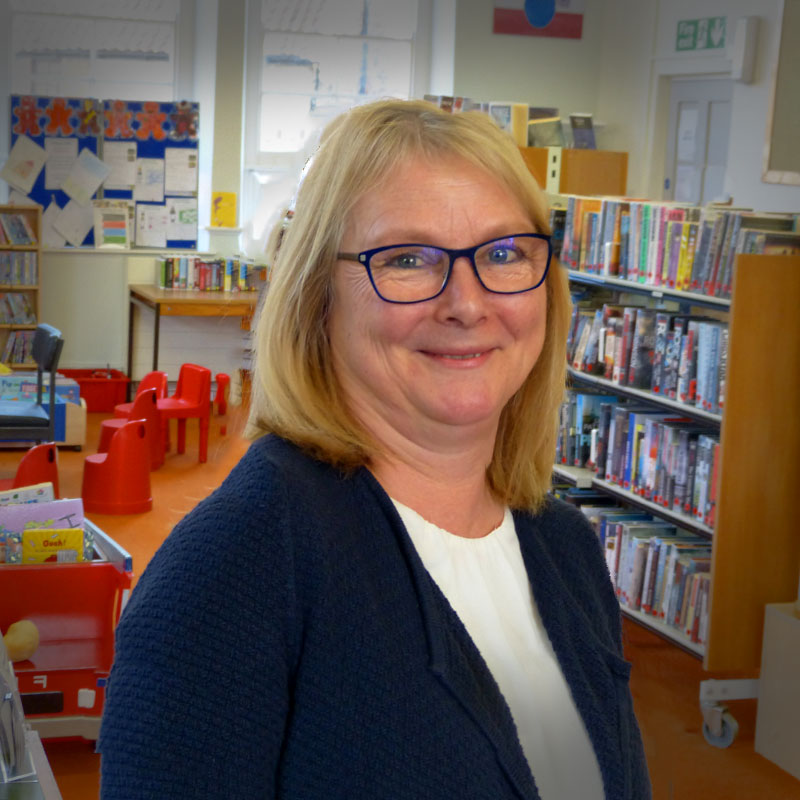 Sian grew up in Nether Stowey and spent her primary school years in the 'Old School' which is now the Library.
Sian has a background in hospitality and after a number of years abroad, returned to Nether Stowey and has joined the Library team to help with Events and PR.
Frequently Asked Questions
Am I able to visit the Library before joining?
Yes – you are very welcome to come and look around, and meet the team; however, to borrow the books and use the facilities, you must join the Public Library.
How much does it cost to join the Library
Nothing. Somerset County Council is required by law to provide a service that is free to all.
There are some charges for ordering books, DVDs etc. but membership of the Library Service costs nothing.
Can I join on the spot?
Yes. You can join the Public Library immediately. You will need some form of identification with you, such as a driving license, and just need to fill out a membership form.
It might take a few minutes, especially if the counter staff are busy, so you might want to complete the form and come back in a day or so, once your details have been entered on the computer. But, if you have time, it can be done there and then.
Joining the Thomas Poole Library Nether Stowey Charity can be done instantly either online or in the Library.
How can I pay to join?
If you want to join the Thomas Poole Library Charity, you can complete a simple online membership form together with your payment.
Or you can obtain a form from a volunteer in the Library, once completed you just hand it to the Library, together with your membership fee.
At present, the fee is only £2.00 per annum.
Joining the Public Library is FREE.
How many books can I borrow at a time?
You can borrow up to 20 items at a time
Is it possible to look at the libraries catalogue online
Yes. You can do this either on one of the Library PCs or at home.
Is there internet access at the library?
Yes. There are 2 PCs available for public use. You can use them if you have a Library card, or if not, you can be given a temporary number.
Is food and drink available at the library?
You can help yourself to tea or coffee that you will find on a table in the Computer Room. A donation towards the cost would be welcome.
No food is provided.
Am I able to donate books to the library?
Yes, but they must be in pristine condition, looking like new.
The Thomas Poole Library
Castle Street
Nether Stowey
Ta5 1LN